Whether you are just visiting our Marina or have an annual berth you are in the perfect place to explore Swansea and the surrounding areas.  This information will help you to make the most of your stay.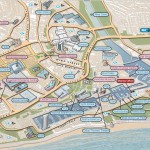 Swansea Marina and City Centre map
Swansea Marina is situated in the perfect location between the beach and the city centre.  Our City Centre and Marina map hi-lights some of the attractions and facilities within walking distance of the Marina.
---
Cruising
Swansea Marina is ideally situated to enable you to enjoy some of the finest areas by boat.  For those wishing to sail locally our area covers the beautiful Gower coast.
---
Awards
Swansea Marina has held the Blue Flag award for a number of years.  The Blue Flag is a voluntary eco-label awarded to 3850 beaches and marinas in 46 countries across Europe, South Africa, Morocco, Tunisia, New Zealand, Brazil, Canada and the Caribbean
---
Tourism
Swansea Marina is close to a wide variety of entertainment and tourism facilities. Details of some of the closest are available on these pages.
---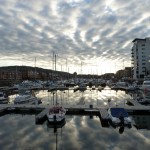 Useful Numbers
Contact details for health, information and transport providers in Swansea.